For further information on alternative ways to conduct your day-to-day banking - CLICK HERE
---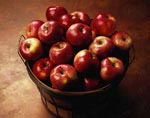 Welcome to the Cranston Municipal Employees Credit Union
Since 1946 Cranston Municipal Employees Credit Union has been serving the financial needs of our Members by offering competitive rates and personal, friendly service. Experience the difference of credit union service. Visit us often and learn more about the benefits that are available to you. Contact us at anytime - we are here to serve you, our valued members and owners. Click here for an on-line Membership Application. Click here for membership eligibility requirements.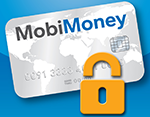 MobiMoney Card Management Tool
MobiMoney is a free mobile app service that offers you innovative features that help reduce fraudulent transactions while providing you convenient ways to help manage your CMECU ATM/Debit Card. With MobiMoney you can activate and deactivate your CMECU cards; receive instant alerts on your mobile device; limit usage based on locations, merchant preferences, transaction types, and threshold amounts. Download MobiMoney today! Go to the Google Play Store or the Apple App store on your Android or Apple device and select MobiMoney. Have your cardholder information ready to enter. Sign-up today! Start managing and protecting your CMECU ATM/Debit Card. Click here to view a video to learn more about MobiMoney.

CMECU24 On-Line Banking
****** If you are experiencing issues with access or functions within our on-line banking system please insure that you have upgraded your computer to the latest version of your browser. Supported browsers include: Internet Explorer 11, Chrome, Firefox, Safari, and Opera. It is also advisable to clear your history and cache on a regular basis. If you have any questions please contact the credit union.

Need A Loan?
Come on in and talk to your friends at your credit union. Let our friendly staff show you how easy it can be to get a CMECU loan. No hassles and no long waiting for approvals. We have experienced loan officers here everyday with the authority to approve your loan request. We will normally have an answer for you within 24 hours. Not fast enough? Just ask and we will do all that we can to accommodate your needs. You can apply in person, over the telephone, or right now, right here, on-line! Need a loan appliction? You can go to our loan application section and print down an application. What could be easier? CMECU has some of the best loan rates and terms around. What are you waiting for? CMECU is your friendly credit union and it is where you belong!!!!. Click here to complete an on-line loan application.
Shared Branching
Access your Cranston Municipal Employees Credit Union account at a CU Service Center location near you! Sound too good to be true? Not really. All credit unions share the "People Helping People" philosophy. Through a special partnership with other credit unions, we have made your money more accessible to you than ever before. Now you have the luxury to conveniently make transactions at thousands of locations throughout the USA! Stop by for deposits, transfers, withdrawals, loan payments, balance inquiries, purchase money orders, travelers' cheques, and more. (Not all services available at all locations. Please call to check availability) You can take advantage of earlier, later, and Saturday hours at select credit union locations. Just be prepared to ask for a Shared Branching transaction, provide your CMECU account number, identify yourself as a CMECU Member, and provide a valid US government issued picture identification with signature. Additional rules may apply for you to transact business on your account. Click here for Shared Branching locations.You can also access your credit union account 24/7/365 by calling our Call Center Outlet at (866) 692-8669 where you will be assisted by a live Member Service Agent.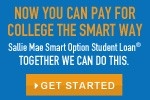 The Smart Option Student Loan® for Cranston Municipal Employees Credit Union by Sallie Mae® for Borrowers Attending Degree-Granting Institutions.
Now you can pay for college the smart way with three great repayment options and competitive interest rates! This loan is an ideal solution to help you pay for college expenses not covered by scholarships and federal loans. To learn more or to apply, please get started here. The Smart Option Student Loan features and benefits: multiple in-school repayment options plus a choice of competitive fixed and variable interest rates providing even more flexibility; no origination fee and no prepayment penalty; benefits and an interest rate reduction available; rates that reward creditworthy borrowers; applying with a creditworthy cosigner may help you qualify; 100% US based Student Loan Specialists.
To learn more, please get started here .
Foreign Currency - Safe, Secure, Simple
Buy before you fly! Traveling overseas? We've partnered with eZforex.com to offer our members fast delivery of Foreign Currency at the best available exchange rates. We take pride in offering the most convenient and secure method to buy Foreign Currency. eZforex.com offers Foreign Currency for over 125 currencies. Currency price protection is available - return unused Foreign Currency at the same rate as originally purchased. Purchase on-line or at the credit union office. Click here to purchase Foreign Currency on-line. Visit the credit union to purchase Foreign Currency at our office. This is another service brought to you by your credit union to meet our members Foreign Currency needs.

Liberty Mutual offers special savings to CRANSTON MUNICIPAL EMPLOYEES CREDIT UNION members on auto and home insurance.1
For A Free, No-Obligation Quote and Consultation, Please Contact:
Jennifer Bergeron (401) 825-1106, email Jennifer.Bergeron@libertymutual.com
1Discounts and savings are available where state laws and regulations allow, and may vary by state. Certain discounts apply to specific coverages only. To the extent permitted by law, applicants are individually underwritten; not all applicants may qualify. Please consult a Liberty Mutual sales representative for additional information.

Text Messaging Scam Alert
The following message is a SCAM: "Your credit union debit card has a pending alert. Call now, toll free 1-940-xxx-xxxx, and follow the instructions to resolve this alert." If you receive a text or e-mail stating this message, or a similar message, DO NOT call the number or give out any of your information. This is NOT a text or e-mail from Cranston Municipal Employees Credit Union; this is a phishing scam. Phising is an electronic way of attempting to acquire sensitive information by pretending to be a trustworthy source. Cranston Municipal Employees Credit Union will never ask our members to provide confidential information via text or e-mail.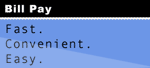 CMECU24 BILL PAY
We have enhanced your on line banking experience with CMECU by adding a fast, convenient, and secure way to pay all your bills on-line. It is easy to use! You will need a CMECU checking account and CMECU24 on line banking access in order to utilize Bill Pay. Give Bill Pay a test drive for yourself by clicking on the Bill Pay Demo navigation button located to the left. You can enroll today for Bill Pay by signing into CMECU24 on-line banking. On the left of your accounts page click on the link for Bill Pay, complete the enrollment page, and we will get you started. This is another FREE SERVICE brought to you by your credit union. We Make It Easy For You!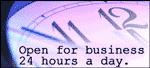 CMECU24 ON-LINE BANKING
We've opened a new branch .... and it's at your fingertips! You can now view your savings; loan histories; make loan payments; get account balances; make transfers; select reports; and much more ... Access all of your Cranston Municipal Employees Credit Union accounts from the privacy and security of your home, office, or other internet access point of contact. You can select the navigation button for CMECU24 On-line Banking to the left on this page and enroll on-line today. This is another FREE SERVICE brought to you by your credit union. APPLY TODAY!

INTERNET FRAUD - PROTECT YOURSELF
Internet crime schemes that steal millions of dollars each year from victims continue to plague the Internet through various methods. The FBI and the US Government have developed a preventative measure site that will assist you in being informed prior to entering into transactions over the Internet. At www.ic3.gov/preventiontips.aspx you can learn how to identify scams, file a complaint, and keep yourself informed on current trends and ongoing Internet Scams and Schemes identified by the FBI and the Internet Crime Center. Click here for more information.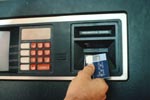 Automated Teller Machine - Surcharge-Free
The Cranston Municipal Employees Credit Union has installed a cash dispensing ATM at the Cranston City Hall for your convenience. The address is 869 Park Ave., Cranston, RI. The ATM is available during the normal business hours for City Hall. Normal business hours are Monday-Friday (except holidays) 8:30 AM to 4:30 PM. We hope that you will enjoy the added convenience that this credit union service can bring to you. Click
here
to find additional
SUM Network surcharge-free ATM locations
. Click
here
to find additional
Rhode Island Credit Union Connection surcharge-free ATM locations.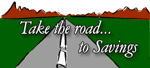 Money Market Savings Account
Our Money Market Savings Account offers you rock solid rates, rock solid security, and peace of mind. Earn a great rate with no withdrawal penalty. As with all credit union deposit accounts, your money is federally insured by NCUA, the National Credit Union Administration, a U S Government Agency, to at least $250,000.00. Contact us for more information about this great account and the many other benefits available to you as a member of the credit union. Click
here
for an on-line application.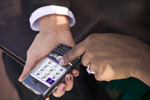 Toll-Free Telephone Service
We are pleased to announce our toll-free telephone service. When you are out of the local calling area, whether you are in Florida for the Winter or Narragansett or Newport for the Summer, you can still reach us just as easily as when you are in the neighborhood! Our Toll-Free Number is available for you at 1-877-442-6328. (1-877-44-CMECU)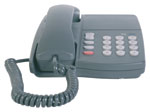 Personal Teller Line
PTL (Personal Teller Line) is an audio response service brought to you by CMECU for your convenience. You can now call us 24 hours a day and receive account information. Just imagine picking up the telephone for an update on account balances, last deposit, dividends earned, or checks paid on your checking account. You will also be able to request a check withdrawal, or transfer within your own account, share to share or share to loan. PTL is truly a unique service that we are pleased to offer to our members. This service will allow you to do most of your credit union business by phone, conveniently from your home, office or travel destination. All you need is a touch-tone telephone, your account number, and your security code. Our toll-free number for PTL is 1-800-310-7598. If you would like more information call us today. This is another FREE SERVICE brought to you by your credit union!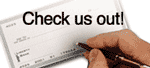 Share Draft/Checking Account
Your share draft/checking account is like "Old Faithful". Even with the added convenience of ATM and Debit Cards, your credit union checking account is like "Old Faithful" when it comes to managing your personal finances. Checks continue to be the safe, secure and convenient method of payment that you and other members have enjoyed for years. There are times when a check is the only way to go, and our low fees make using the account affordable. You can count on it. Have your "Net Pay' direct deposited and pay "no fees" at all. Contact us at 463-3010 about a share draft/checking account and the cards that go with it today. Click
here
for an on-line application.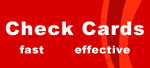 Debit Card Tip
Millions of consumers now enjoy the convenience of debit cards instead of checks. But when you use your debit card, save your sales slips and record all transactions in your share draft/checking account register as soon as possible. That way you'll avoid overspending and costly overdraft fees. Your CMECU ATM/Debit Card is another FREE SERVICE for our members and your CMECU card connects you to thousands of surcharge-free ATM locations. Click
here
for an on-line application.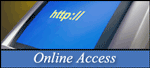 ON-LINE INFORMATION SOURCE
Looking for information on topics of interest? Check out our links page for some fun, educational, and timely information. We have selected sites that we thought would be of particular interest to our members. Choose from sites with local, state, and national information. Select sites to find a convenient surcharge free ATM, or driving directions, or automobile history reports. Learn about identity theft and what you can do to protect yourself, and much more. Click
here
for your on-line information source. This is another FREE SERVICE brought to you by your credit union.
---
Please feel free to reach out with any questions at info@cranstonmecu.org .

Thank you for your continued trust in Cranston Municipal Employees Credit Union.